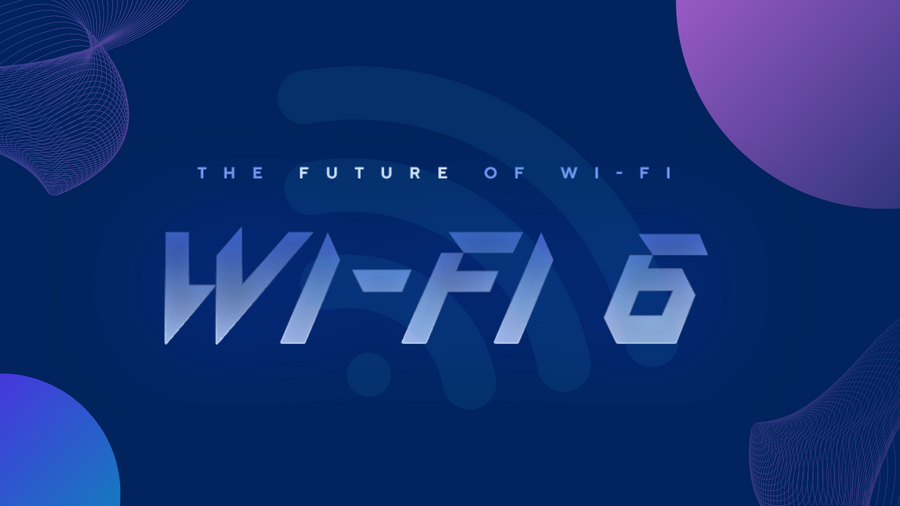 Wifi 6 Technology: The Next Generation of Wireless Networking
As we all know, nowadays there are several brands of products integrated with wifi 6 standards such as IEEE 802.11 ax. But before we dive into wifi 6, let's first understand what is wifi? This popular wireless access technology converts signals from wired to wireless using protocols of IEEE 802.11 standards. Then, why was wifi 6 considered the next-generation technology, and how beneficial are they beneficial to modems? Let's start from scratch.
Revolution of wifi 
This wifi technology was introduced by the IEEE 802.11 family. It starts with significant evolution from its initial version of 802.11b to the latest standard of 802.11ax. Each iteration has brought about improvements in data transfer rates, coverage, and reliability as shown in the figure.
Fig: Shows the Revolutionary of wifi technology as discuss
1999 - IEEE 802.11 b standard released with data transfer rates up to 11 Mbps in 2.4 Ghz.As followed by the next version IEEE 802.11 a which provides a data rate of up to 54 Mbps in the 5 Ghz band.
In 2003 ,the next version of  IEEE 802.11g standard was launched with dual-band support and a data transfer rate up to Mbps. The next version of IEEE 802.11n introduced the MIMO (Multiple Input Multiple Output ) technologies which allows increased data transfer rates and improved the use of channel bandwidth, resulting in faster and more reliable wifi connections.
2013 - next advanced wifi technology has been launched i.e IEEE 802.11 ac as wifi 5. This standard operates exclusively for 5 GHz bandwidth and offers improved data rates & performance when compared to previous versions.
Finally, WiFi 6 as IEEE 802.11ax was introduced in 2019 with advanced features among all other standards. To increase throughput, these standards come up with MU MIMO technology with 1024 Quadrature Amplitude Modulation (QAM). This standard operates on 2.4,5 and 6 GHz bandwidth and provides a data rate up to 9.6 Gbps.
" 
Additional Information - IEEE 802.11be (Wi-Fi 7), is currently under study with the goal of providing ultra-high-throughput networks. Currently, it is unclear when the IEEE 802.11be (Wi-Fi 7) standard will be launched. Several sources suggest it to be launched before 2024. 
"
Why are we considering wifi 6 as the next generation?
IEEE 802.11ax (wifi 6) is considered as the next generation of Wi-Fi technology due to its significant improvements and overall performance.
With its new technology and techniques, wireless networking performance gets faster and more reliable.
OFDMA (Orthogonal frequency-division multiple access) - Allows multiple devices to transmit and receive data simultaneously on a single channel.It is more effective than the previous wifi standard.
MU-MIMO (multi-user multiple input multiple outputs) - This technology allows more antennas to be used for transmitting and receiving data, resulting in improved coverage and range.
Supports higher channel bandwidths which help to provide faster data transfer speeds.
Target wake time (TWT) technology- Allows devices to conserve battery life by scheduling their Wi-Fi transmissions and entering a low-power state when not in use.
BSS coloring -Helps to reduce interference by allowing devices to differentiate between different access points with the same basic service set identifier (BSSID).
Significant improvement and performance, earning its designation as the next generation of Wi-Fi technology.
Beneficial to Modem
OFDMA (Orthogonal frequency-division multiple access): This technology helps to increase the efficiency of the modem. For instance, consider your connection with a series of the delivery truck that delivers data to the device. wifi 5 technology will deliver only one data packet at a time. With the help of OFDMA on wifi 6, it helps to deliver multiple data packets simultaneously.
Fig : OFDM & OFDMA Capacity 
MU- MIMO (multi-user multiple input multiple outputs): Combining with OFDMA, allocate frequency channels to multiple devices and communicate simultaneously with multiple devices (using MU-MIMO) in the same frequency channel. As a result, multiple devices stream high-bandwidth content simultaneously with less lag and buffering.
Fig : OFDMA and MIMO technology 
BSS Colouring: It allows differentiation between devices among multiple devices in the same era. This uses unique color codes to identify different basic service sets by reducing interference and improving modem ability.
Fig : BSS Colouring technology 
TWT (Target Wake Time): Allows the device to negotiate when and often wake up to transfer and receive data. This will help to increase the lifespan of devices.
Fig: Target Wake Time
By combining of OFDMA, MU-MIMO, and BSS coloring will provide a large capacity to handle multiple devices simultaneously.1024 QAM with its, each symbol carries 10 bits rather than 8 bits which improves raw speeds compared to IEEE 802.11 ac.
Conclude: We hope you understand that Wi-Fi 6 technology represents a significant advancement over its predecessors in terms of speed, efficiency, and overall performance.
Where to buy:- They are several brands available in this marketplace. we offer a few of them: