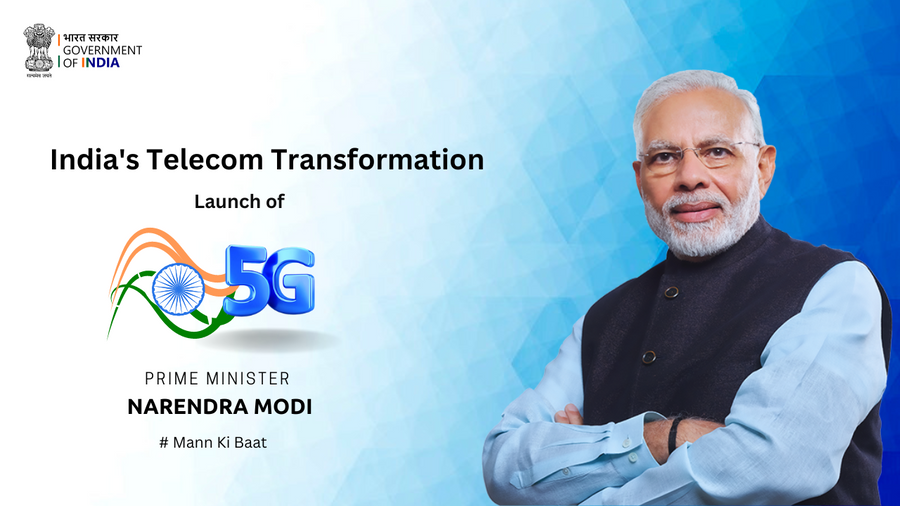 India's Telecom Transformation: Connecting the Unreachable Area with Unleashing Innovation
In the rapidly advancing landscape of Indian telecommunications and networking, the growth has been nothing short of astounding. Prime Minister Shri Narendra Modi recently approved a third revival package for BSNL, amounting to a staggering Rs. 89,047 crores. This comprehensive plan includes an infusion of funds, enabling BSNL to acquire 5G spectrum through equity infusion. Additionally, the authorized capital of BSNL has been increased from 1.5 crores to 2.5 crores. These measures aim to transform BSNL into a reliable telecom service provider, with a strong focus on connecting even the most remote parts of India.
Union Minister of State for Communications, Devusinh Chauhan, enthusiastically shared this news on Twitter.
Tweet of Devusinh chauhan
Following the Prime Minister's directive, with the guidance of our esteemed Minister of Communications, Ashwini Vaishnaw, the goal is to provide 5G network connectivity to rural areas by 2024. Our Prime Minister proudly stated that India is one of the fastest countries to adopt 5G mobile technology. In an impressive span of 120 days, services were developed and extended to the top 125 cities and tier 1 areas. To facilitate this achievement, around 150 5G labs will be established, focusing on developing applications that cater to our unique needs.
Through a collaborative effort between the government and the private sector, over the past nine years, more than 25 lakh kilometers of fiber optic cable have been laid. This extensive infrastructure development has paved the way for improved connectivity across the nation. 
India has also signed a host country agreement with the International Telecommunication Union (ITU) to establish an area office. This office, located on the second floor of the Center for Development of Telematics building in Mehruli, New Delhi, will serve India, Nepal, Bhutan, Bangladesh, Sri Lanka, Maldives, Afghanistan, and Iran. The ITU area office aims to enhance coordination among these nations and foster mutually beneficial economic cooperation in the region. Building upon this success, Prime Minister Modi recently unveiled the 6G Digital Vision document, a remarkable feat accomplished within just six months. The document was launched by the 6G Research and Development test bed, facilitated by the Technology Innovation Group on 6G (TIG-6G), which was formed in November 2021. The TIG-6G comprises members from various ministries, telecom service providers, and industries, working together to create a comprehensive action plan and roadmap for 6G.
India's telecom revolution is not only empowering its citizens with improved connectivity but also fostering a culture of innovation and technological advancement. With the government's vision and the collaborative efforts of all stakeholders, India is well on its way to becoming a global leader in telecommunications and networking.